http://kcscherpenberg.ca/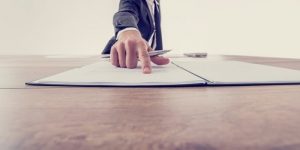 Regulatory changes that would require home buyers in Ontario to provide comprehensive information regarding their citizenship and place of residence are poised to take effect this Monday (April 24), as the province inaugurates the Prescribed Information for Purposes of Section 5.0.1 Form.
The form will accompany the documents involved in land-transfer tax payment. The provincial government said that it launched the form as part of its drive "to support evidence‑based policy development with respect to Ontario's real estate market," CBC News reported.
The rules, which were announced along with the economic statement last fall, will be applicable to anyone who purchases either agricultural land or a parcel that hosts between one and six single-family properties.
Information required by the new form will include:
the type of dwelling (detached, semi‑detached, condominium unit, etc.)
- whether the home is intended to be a principal residence or an investment property
- residency, citizenship, and permanent resident status of the individual buying the property
- for purchases involving a numbered company, information on the identity of the corporation's owner
for purchases involving a person buying the property on behalf of another individual, information on the beneficial owner/s
To facilitate easier transition, the provincial government said that it will be providing a two-week grace period (April 24 to May 5), in which no penalties will be applied to those who fill out the new form incorrectly.
Feel free to contact us at any time if you have any questions or concerns... 705 646 2777 or 705 333 2222 or kscherpenberg@dominionlending.ca We can give you expert professional advice right away for approvals, preapprovals, purchases, refinances, etc...